Find An Obituary
Help remember your loved one with a thoughtful memorial, honoring the story of their life and family, as well as obtain details on their funeral arrangements. Click below to view our obituary listing.
Join Our Mailing List
When an obituary is published to our site, we will notify you by email. This service is free, and you may unsubscribe at any time.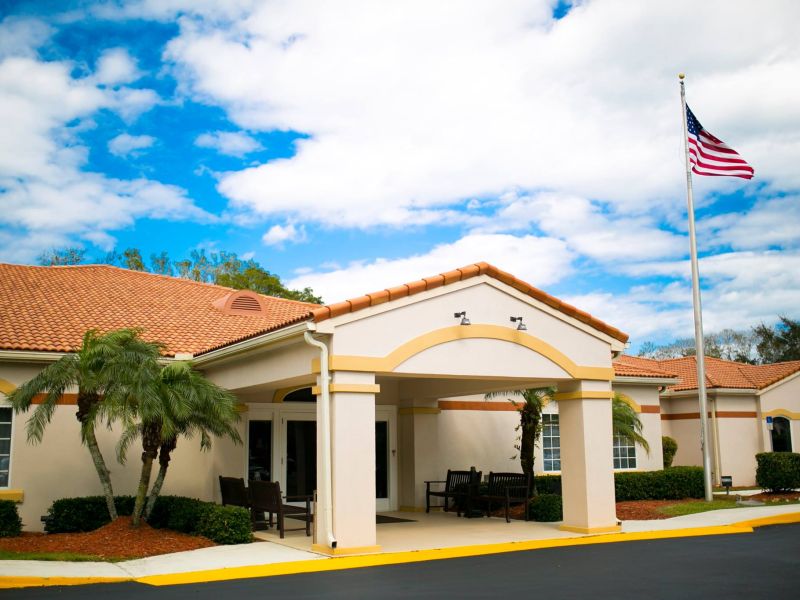 Vero Beach's Trusted Funeral & Cremation Provider
"Cox-Gifford Seawinds Funeral Home and Crematory is committed to serving families with competence and compassion. We are dedicated to honoring a life through our support for the family." — Funeral Director & Manager Philip Lundy

Of the many arrangements made after losing a loved one, the first is the selection of a funeral home. Our staff can help create a beautiful tribute and provide guidance and suggestions on the many decisions made when planning a funeral, cremation, memorial, celebration of life, and/or burial service.
We take pride in meeting the specific, and sometimes unique, needs of each and every family. Please use our website to learn about the funeral, cremation and permanent memorialization services we offer, as well as our pre-planning and grief support resources.


If you have any questions or concerns, please contact us at anytime. We are here to help you!
Plan Ahead
Advanced planning is a thoughtful and considerate act that your loved ones will truly appreciate when the time comes.
Customized Tributes
Customizing the service for your loved one allows you to truly honor their memory with unique and personalized details.
Dear Cox-Gifford Seawinds Family,
We wanted George's funeral to be a celebration of his life - and you presented the atmosphere and ambiance that helped to make this possible. Every member of the "team" was so helpful and courteous. Kristin was absolutely amazing! Her warmth and expertise were so appreciated. Thank you for being such a caring family.
In Appreciation
Judith Schmidt and Family
October '22
Just wanted to thank you for your compassionate handling of my husband's final wishes.
The time and patience you took with each and every detail helped make my and my family's experience very comforting.
Elizabeth C
October '22
I wanted to thank you for your flawless and thoughtful care of our family over the last few weeks, but in particular Sunday and Monday.
You are amazing at what you do from the organization, efficiency and empathy you always showed. It was all so very much appreciated!
Mary
October '22
This is Eileen O'Neill - I'm one of the daughter's of Mary O'Neill who you and your team just did a wake and funeral service for earlier this week. I just wanted to write and say everything went as well as possible. Your team was very helpful and kind.
I also wanted to thank you for letting me disrupt your morning a few weeks ago and get information on the services. It was oddly therapeutic and it also helped my bickering siblings get ahead of issues:) In the end I was super happy my brothers agreed on the sapphire casket I picked out with you. Thanks again for your time and thoughtfulness.

Eileen O'Neill
October '22
They handled my mothers arrangements in 2013 and recently needed to have some revisions done to my mothers death certificate and they handled it quickly and efficiently. Philip was professional and so very considerate. Thank you to all.
Jennifer B
July '19
When words fail, and the raw emotions of sadness, grief and the pain of loss set in, you want the best care!!!!!! There are no words to express how well Phillip represented Cox Gifford Seawinds, Vero Beach, during the recent death of my father!!!!!!
M Lord
May '19
I am writing to say that Tara Stanley at Cox Gifford Seawinds was wonderful. I recently lost my Dad of 92 years old, and she was so kind and helpful in what is never an easy experience. I really appreciate her gentle kind ways, she was great, and thank you.
Scott B
January '19
The memorial service that Mr. Lundy helped us plan and carry out during the recent passing of my mother was beautiful. Mr. Lundy helped us through every step. He was patient, warm, sincere, and knowledgeable.
Susan R
November '18
I am very pleased with the service I received from CGS. Sherry, Laura, and Tara were attentive , accommodating, and resourceful with the planning of my Dad's funeral. He was a veteran ; however, we were unable to locate his discharge papers.
Cari M
September '17